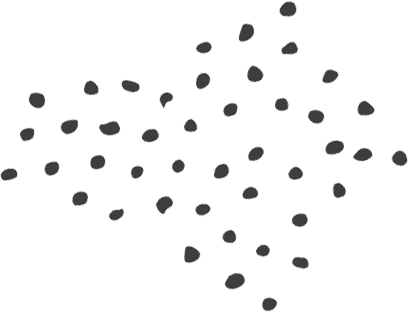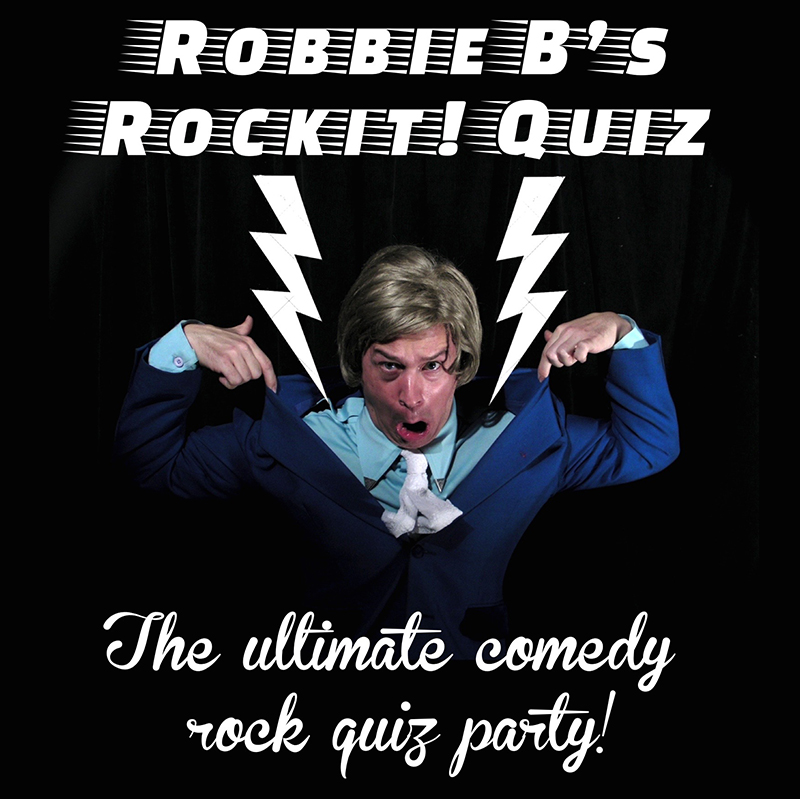 Robbie B's Rockit! Quiz
Join Seb for a Fun Quiz Night Entertainment Adelaide!  This fundraiser show is not just a quiz night but it's a comedy show and a party all in one!
Your host Robbie will take you through every seedy corner of rock n roll and pop culture whist you enjoy an unforgettable night of hilarity…..unless you only listen to talkback radio! Rest assured this is not your typical yawn of a quiz night as the show is fully interactive, competitive and fun.
Package includes all prizes, PA system, lighting, DJing afterwards, all the quiz content and of course Robbie B and his sidekick Miss Roxby 1997.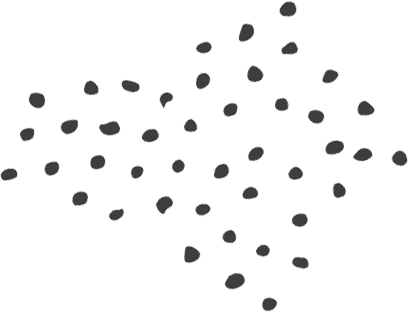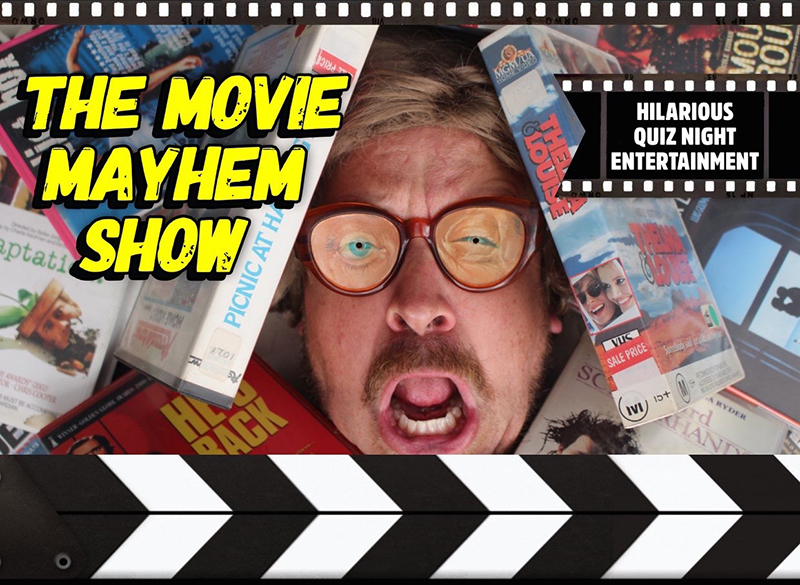 The Movie Mayhem Show
This show delves into all the good and bad of the film world whilst taking the piss at the same time. It's loads of fun, with interactive games, competitions and heaps of laughs.
Ideal for fundraisers.
Package includes some prizes, PA system, lighting, DJing afterwards, all the quiz content and 2 hilarious performers.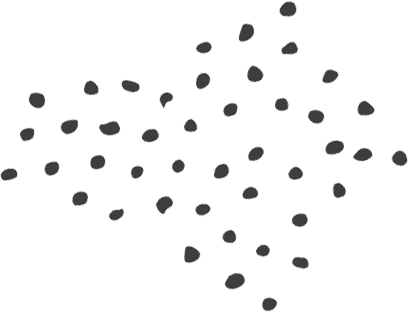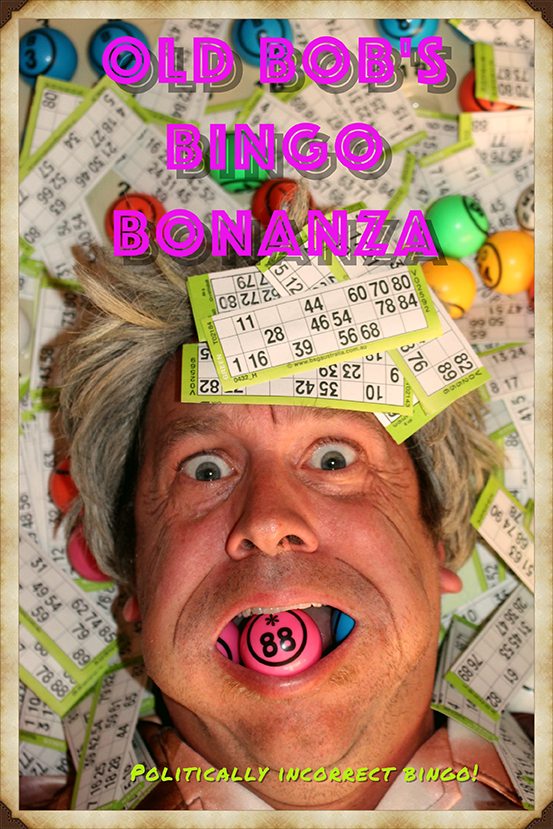 Old Bob's Bingo Bonanza
This brand new comedy show is a pisstake on all the old RSL bingo nights. Hang with Old Bob as he takes you through a night of very non PC bingo with his daughter in tow.
Package includes prizes, PA system, lighting, DJing afterwards and all the bingo gear with textas and pads.
"Thanks Seb everyone had a ball"
Seaford Soccer Club
"Just wanted to thank you and Sam again for last night. It was really great and I've had so much amazing feedback from everyone there".
Clarendon Netball Club
"Would like to thank you for a fantastic night on Saturday. The night was a success and the feedback has all been positive."
Cancer Research Fundraiser
"Thanks very much for last night. Everyone was saying what a good night it was [??] So thank you!"
Gymnastics Fundraiser
"What a terrific event we had in the school gym last Friday night. It was certainly a quiz night with a difference, having table winners every round rather than a running total scored across the evening. Some great prizes were given out, a lip-sinc performance/ competition, an aerobic dance off, a vegetable tossing display…this Rockwiz had everything! It was indeed a comprehensive entertainment package, with Seb as compare, testing our recall across a wide range of musical genre. Seb was ably assisted by his charming assistant, Miss Roxby 1997, who distributed table prizes with grace and flare, adding to the glamour of the evening. Most people turned up 'in costume' to carry through the rock'n'roll theme into the evening with a great sense of fun"
Seacliff School Fundraiser
"I just wanted to send a big thank you for your show last night and for being so accommodating to all of the last-minute changes. The group really had a great time so thank you for that! You put on a very entertaining show and I will definitely recommend your services to anyone I know looking for some quirky entertainment in Adelaide!"
YHA Quiz Night
Still have questions or want to book?